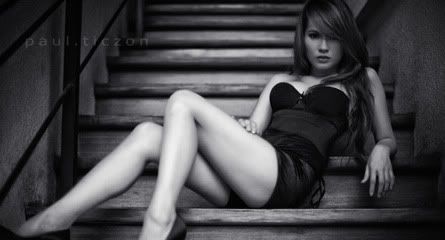 This is totally random choices from my downloads a few days back. As I did not know what kind of name to call this mix, I've decided to have this as the fifth batch of the What Is That Noise mix series. Pretty straightforward right? I'll force you to enjoy it though. Lol.
The tracklist:
1. Celeda - The Underground (Saeed Younan Exclusive Remix)
2. Yolanda Be Cool & Dcup - We No Speak Americano (Roomcaiz & Cezar Remix)
3. Denis The Menace & Big World - Fired Up vs Billie Jean (Bootleg)
4. Dio Zambrano ft. Giorgio Giordano vs. Tiesto vs. Samuel Barber - Adagio (Mash Up Summer '09)
5. Gregor Salto Feat. DJ Gregory, Dama Pancha & DJ Mankila - Vem Rebola (Firebeatz Remix)
6. Tom Sawyer - South American (Marcelo Castelli Remix)
7. Fatboy Slim - Praise You (Riva Starr Mix)
8. Dj Dex ft Kathy - It Just Wont
9. Madison Avenue - Don't Call Me Baby (Extended Mix)
10. Marcelo Castelli - Jungleman (Clubzound Remix)
11. U2 - With Or Without You (Marcelo Castelli Remix)
Also decided to try some new skin for the playah. Check it out. Oh, and the girl's Gwyneth btw.
Photo taken from Paul Ticzon gallery.