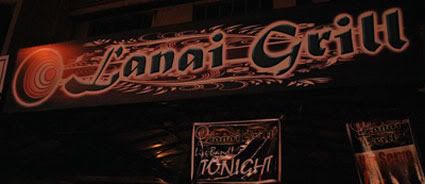 Hey all, how'd you been doing? I hope its good (unlike me which is feeling sick again). Anyway, this week's mix is a little bit of recalling the past. As I was starting to learn mixing house music, we were performing at Lanai Grill at Tabuc Suba, Jaro. I remembered the first one wherein Dj Eki (cousin of Dj Mards) gave me some tips on mixing. I was doing it live so I was very conscious back then not to commit mistakes. Eventually, we were there performing every weekend and also on special occasions depending on what the owner says. You can check out an old post
here
at my main blog.
On with the mix, here are my choices for the playlist.
1. Black Eyed Peas - Mas Que Nada (Tocadiscos Las Favelas Electricas)
2. Campari Bros - Lord Of War (Maurizio Gubellini Version)
3. Fedde Le Grande - Put Your Hands Up (4 Detroit) [Original Mix]
4. Get Far - Shining Star (Gianluca Motta Remix)
5. Mylo - In My Arms (Tocadisco's Zwischen Den Stuehlen Mix)
6. LMFAO vs CHUCKIE - BASS KICK IN MIAMI (INPHINITY's WMC09 MIX)
7. Pitbull - I Know You Want Me (Calle Ocho Instrumental Extended)
8. House Of Pain - Jump Around (Tommy Trash edit)
9. Klaas vs. Flo Rida - Wheres Your Right Round Head
10. Antoine Clamaran - Take Off
11. Kreo - Burning for You
12. Deep Dish - We Gonna Feel It
Enjoy!